Dark mode for bitbucket - documentation.
More and more applications implement dark mode. It keeps safe your eyes and comforts the working process. Most powerful IDE's have already supported dark mode and this app covers remanning part of the working process - code review and collaboration processes. You can turn on dark mode privately on your profile page. It's totally open source project. It will be always free. You can improve it by making pr to https://github.com/xprom/bitbucket-dark-mode
Installation
You can install this app via marketplace.atlassian.com. Once the app is installed, please make sure it works correctly. On
Manager app
page in
Administration panel
app should be marked as installed. To do it you must have an Administrator role on your Jira instance.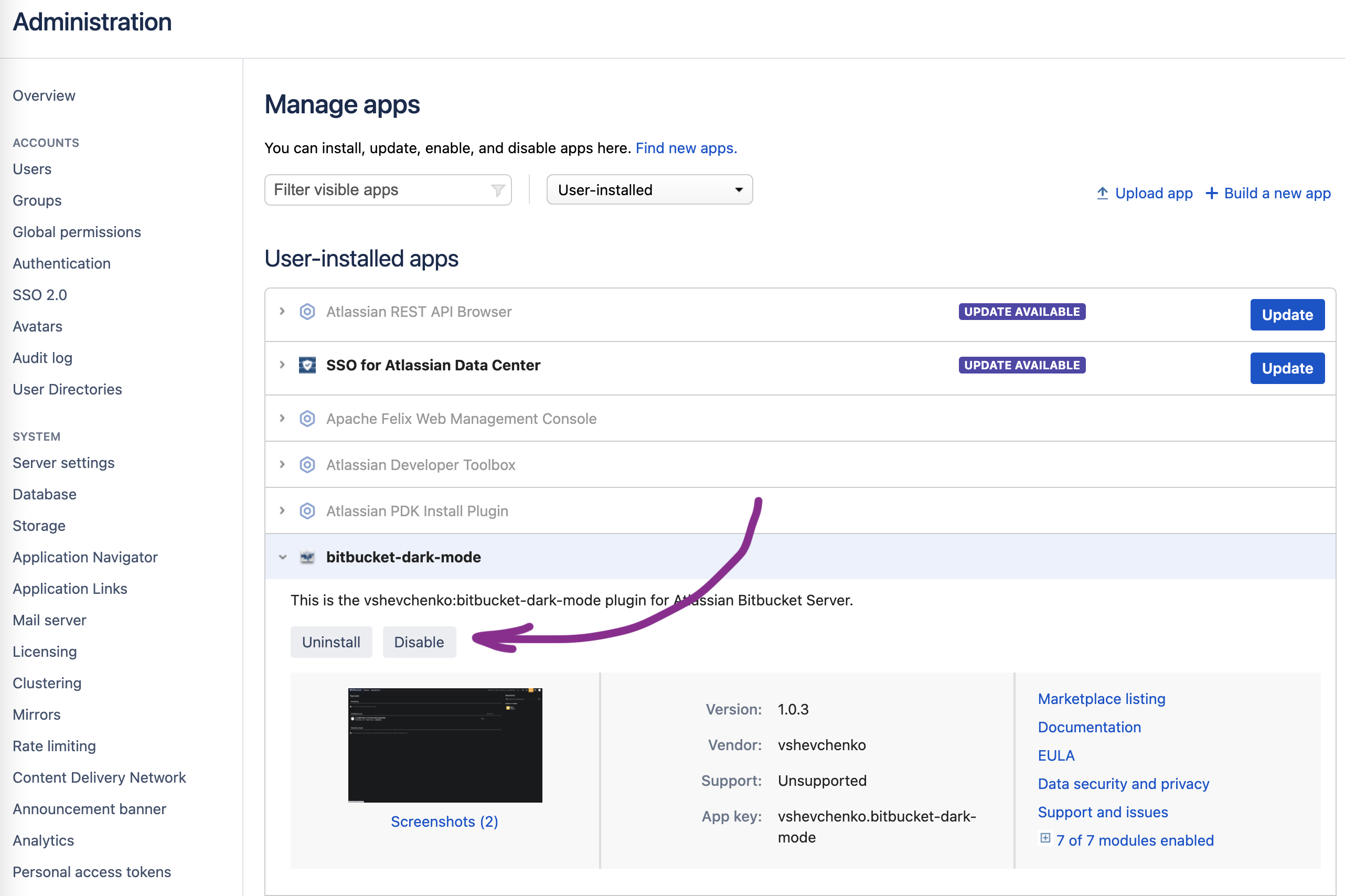 Open profile page
Try to open your profile page. You should be just authorized.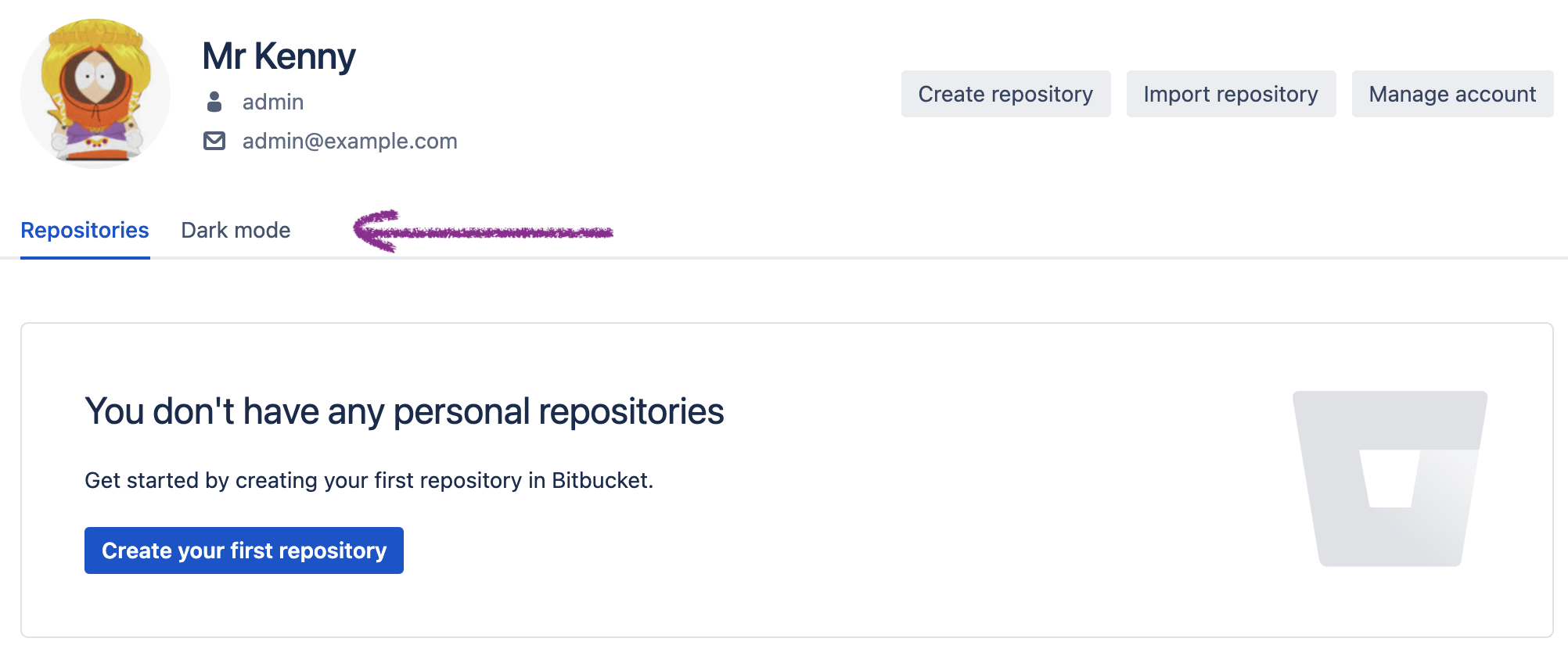 Switching to dark mode
On your profile page you will find a new tab called "Dark mode". Where you can switch on/off dark mode for you account.